Pine Hills Dirt Racing Inc – previously Brisbane Dirt Racing Inc – and before that Pine Hills Radio Controlled Car Club.
The objects of Pine Hills Dirt Racing are:-
to promote and provide an off road sporting facility for electric and nitro powered off road radio controlled vehicles. (PHDR holds regular racing events every 2nd weekend throughout the year. In addition to our regular racing PHDR hosts special events and fun days to promote the sport to the wider community.)
to provide a safe, friendly club racing facility for its membership. (Over the years the range and nature of classes raced has evolved with changing technologies and, more importantly, the demographics of it members.)
PHDR aims to provide to the community, racing for children (typically 12 yrs or older) in cost-effective electric stock racing; through to classes for young adults (18-25 yrs old) in nitro ready-to-run buggies; through to high-end custom nitro vehicles. One of the great pleasures is seeing fathers and their young children competing together in a safe and friendly environment.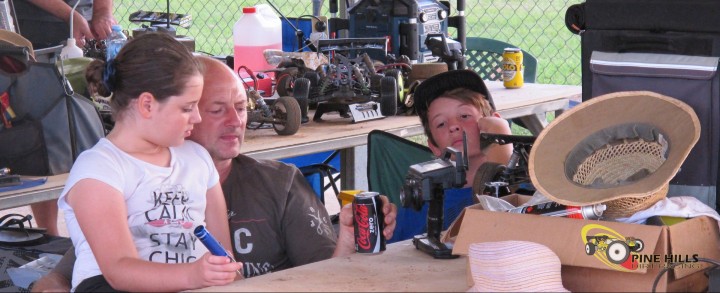 Pine Hills Dirt Racing is Proudly Supported by